Office Area - Rent - Bingen
Bürofläche Büroetage (160 m²) Gewerbegebiet Bingen-Ost
Kind of property
Office area
Type of commercialization
Rent
Commission
1,19 Monatsmieten (inkl. 19% Mwst.)
Beschreibung:
Moderne großzügige Bürofläche im 2. OG eines Bürohauses im Gewerbegebiet Bingen-Ost.

Die Einheit verfügt über ca 160 m² Bürofläche, aufgeteilt in 5 Büroräume, die alle durch den zentralen Flur erschlossen werden. Die Räume werden ergänzt durch Damen- und Herren-WC und einer Teeküche. Weiter gehören zur Einheit 5 Stellplätze im Hof.

Die Büroflächen sind sehr hell und geräumig und daher vielseitig nutzbar. Auch kreative und junge Unternehmen finden hier den idealen Einstiegsstandort, da das Objekt mit einer Staffelmiete angeboten wird.

Im Haus gibt es zwei weitere Parteien. Ein Hausmeister ist vor Ort und kümmert sich unter anderem um die Treppenhausreinigung, Mülltonnen, Pflege der Außenanlagen etc. Das Objekt liegt verkehrsgünstig in Bingen-Ost mit nur 1 Kilometer zur A 60 und A 61.
Lagebeschreibung:
Bingen am Rhein mit seinen Stadtteilen ist über den Großraum Mainz auf die Region Frankfurt Rhein-Main hin ausgerichtet.

Der rund 11 ha große Gewerbepark Bingen-Ost ist ein gefragter Logistikstandort wegen der überregional günstigen Verkehrsinfrastruktur. Eine direkte Anbindung besteht an die A 60 (Bingen-Frankfurt-Saarbrücken) und die A 61 (Rotterdam-Köln-Basel).

Bingen ist durch IC- und Interregio-Haltepunkt mit den überregionalen Zentren verbunden. Der Rheinhafen bietet Anschluss an das europäische Wasserstraßennetz. Die Flughäfen Frankfurt/Main und Hahn/ Hunsrück sind jeweils ca. 60 km entfernt.

Die Stadt zählte ca. 26.000 Einwohner. Mit vielfältigem Angebot an örtlichen und regionalen Dienstleistungen ist sie wirtschaftliches, kulturelles und soziales Mittelzentrum für einen Einzugsbereich von ca. 50.000 Menschen.
Energieausweis:
0
25
50
75
100
125
150
175
200
225
Year of construction:

1990

Energy consumption:

100,4 kWh/(m²*a)

Energy certificate:

Industrial energy consumption certificate

Energy pass valid until:

03.06.2030

Main energy source:

Oil

Year of construction according to energy certificate:

1990
Ausstattungsbeschreibung:
Büroräume 2. Obergeschoß
ca. 160 m² Bürofläche
5 Büroräume, Teeküche,
Damen- und Herrentoilette

5 Stellplätze im Hof

Kaltmiete 1. Jahr: 1.200,- €
ab dem 2. Jahr: 1.300,- €
ab dem 3. Jahr: 1.500,- €
danach: Mietanpassung nach Baupreisindex für Bürogebäude

Nebenkostenvorauszahlung: 250,- €/Monat (inklusive Heizung)

Kaution: 3.600,-€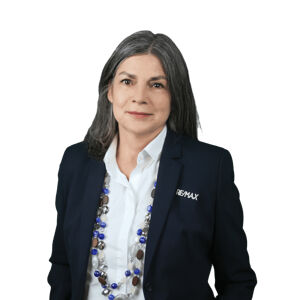 Astrid Peltzer
RE/MAX Immobilienlotsen Peltzer-Immobilien GmbH
+49 6721 1548322
Sie wollen mehr erfahren?
Wenn Sie uns eine Nachricht über das Kontaktformular senden, melden wir uns schnellstmöglich bei Ihnen: