Office Area - Rent - Wiebelsheim
Großzügiges Büro im Hunsrück
Kind of property
Office area
Type of commercialization
Rent
Beschreibung:
Im Industriepark Wiebelsheim direkt an der A 61 finden Sie dieses funktionale, eingeschossige Bürogebäude mit ca. 118 m² Nutzfläche, aufgeteilt in vier Büroräume sowie Heizungs- bzw. Abstellraum und Toilettenanlagen. Die einzelnen Räume sind zweimal 29 m², einmal 27 m² und einmal 15 m² groß. Ausreichend PKW Stellplätze sind direkt vor dem Gebäude vorhanden.

Die Ausstattung mit gefliestem Boden, hellen Farben, Kabelkanälen mit EDV, Telefon und Stromleitungen werden auch heutigen Ansprüchen an Büroraum gerecht. Beheizt wird über eine eigene Gastherme.

Ein kleiner EDV Verteilerschrank ist im Büro 3 vorhanden.
Bitte beachten Sie auch den 360° Rundgang unter:

https://app.immoviewer.com/portal/tour/2059774
Lagebeschreibung:
Die gute Lage an der A 61 mit ca. 40 km bis Koblenz und 60 km bis Mainz machen den Standort interessant für Unternehmen z.B. aus der Verwaltung und Dienstleistung.
Unternehmen aus der Autozulieferbranche (Schröder GmbH), Groß-Catering (Sander GmbH), Maschinen- und Anlagenbau (Wammes Machinery GmbH) Fenster- und Türenbau (Römpler GmbH) Verlage (AULA-Verlag und Humanitas Buchversand) und auch Landhandel (Raiffeisen) sind Ihre Nachbarn und wissen den Standort zu schätzen.
Dass der Standort interessant ist beweist auch die Tatsache dass Wiebelsheim eine Erweiterung des Industrieparks ausgewiesen hat.
Energieausweis:
0
25
50
75
100
125
150
175
200
225
Year of construction:

1995

Final energy demand:

305,9 kWh/(m²*a)

Energy certificate:

Industrial requirement-oriented certificate

Energy pass valid until:

07.08.2026

Main energy source:

Gas

Year of construction according to energy certificate:

2014
Ausstattungsbeschreibung:
Kaltmiete: 870,- Euro
Nebenkosten: 100,- Euro
Kaution: 2610,- Euro

Stellplätze vorhanden.

Bedarfsausweis für Nichtwohngebäude, Bj. 1995, Gas, 305,9 kWh(m²*a)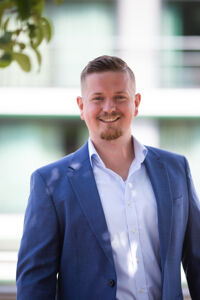 Jannis Albrecht
RE/MAX Immobilienlotsen Peltzer-Immobilien GmbH
+49 (6721) 1548314
Sie wollen mehr erfahren?
Wenn Sie uns eine Nachricht über das Kontaktformular senden, melden wir uns schnellstmöglich bei Ihnen: