Reserved Detached House - Purchase - Frankfurt
Villa mit Park - Frankfurt-Ginnheim
Property type
Detached house
Type of commercialization
Purchase
Number of floors (in the property)
2
Commission
3,57% (inkl. Mwst.)
vermarktungsstatus
Reserved
Beschreibung:
Villa auf 2.752 m² großem, parkähnlichem Grundstück in Frankfurt Ginnheim. Eine Oase am Stadtrand, nur 3 km von der Frankfurter Hauptwache entfernt. Das großzügige Grundstück mit schönem Baumbestand bietet Privatsphäre und viel Freiraum.

Das Haus ist eine imposante Liegenschaft, noch im Stil der Gründerzeit gebaut, mit 8 Zimmern und ca. 339 m² Wohnfläche, die sich auf 2 Etagen verteilen. Der raffinierte Grundriss, großzügige Räume und viele Fenster schaffen ein einladendes und freundliches Ambiente.

Das Raumprogramm im Erdgeschoss umfasst neben dem großzügigen Eingangsbereich eine moderne Küche, ein großzügiges Wohn- wie auch Esszimmer, ein Schlafzimmer mit separatem Ankleidebereich und anschließendem Badezimmer sowie ein Duschbad. Abgerundet wird das Raumangebot durch einen Wintergarten, einen Balkon und eine Terrasse, von welcher man in den traumhaften Garten gelangt.

Im Obergeschoss befindet sich momentan eine Büroetage, die auch ohne großen Aufwand, als Wohnraum genutzt werden kann. Möglich sind hier vier weitere Schlafzimmer, Badezimmer mit Wanne und Gäste-WC sind schon vorhanden und auch einen kleinen Balkon gibt es auf dieser Ebene.

Im Kellergeschoss bieten ca. 161 m² Nutzfläche genügend Platz für Lagerräume, Werkstatt oder Hobbyraum. Hier befinden sich auch die zwei Garagen.

Die großzügige Gartenanlage bietet allerhand Möglichkeiten – ein Gartenfest mit Freunden oder doch lieber ein entspannter Abend auf der Terrasse mit einem Glas Wein im Kreise der Familie, hier haben Sie die Wahl.

(Das Haus ist vermietet, die Kündigungsfrist beträgt 9 Monate.)

Sie suchen genau das für Ihren neuen Lebensmittelpunkt? Sprechen Sie uns an, wir sind gerne für Sie da.

Für eine Lageübersicht schauen Sie das Video unter:
https://youtu.be/JyajsPMDoxU
Lagebeschreibung:
Ginnheim liegt nur drei Kilometer von der Hauptwache entfernt und ist ein beliebter Stadtteil Frankfurts.

Der Stadtteil wird einerseits in seiner westlichen Hälfte durch die von Südost nach Nordwest verlaufende Rosa-Luxemburg-Straße geprägt. Die als Hochstraße ausgeführte Stadtautobahn stellt eine Verbindung zwischen "AS Ffm-Miquelallee" in der Nähe des Europaturms und der Deutschen Bundesbank und der Stadtgrenze in Niederursel her. Und andererseits von der diese Straße, von Südwest nach Nordost, x-förmig unterquerenden Schienentrasse der S-Bahn (S 6) nach Friedberg. Das Gebiet, westlich der Bahngleise, besteht maßgeblich aus Grün- und Waldfläche.

Aus der Zeit der Bundesgartenschau stammt der schöne Niddapark, in dem sich die Einwohner von Ginnheim bis heute entspannen und erholen. Verkehrstechnisch sehr gut an Frankfurt angebunden, ist Ginnheim ein unscheinbares, aber nie langweiliges Dorf in der Stadt geblieben.

Quelle: Quelle: wikipedia.org und frankfurt-interaktiv.de
Energieausweis:
Year of construction:

1929

Final energy demand:

295,13 kWh/(m²*a)

Energy pass (for Buildings):

According to construction

Energy Certificate:

H

Energy pass valid until:

27.04.2031

Main fuel type:

Gas

Year of construction according energy pass:

1998
Ausstattungsbeschreibung:
Villa nahe der Innenstadt
Baujahr ca. 1929
8 Zimmer, Küche, 3 Bäder, 1 Gäste-WC,
Wintergarten, 2 Balkone, 1 Terrasse

2.752 m² Grundstück
ca. 339 m² Wohnfläche
ca. 161 m² Nutzfläche

2 Garagen, 3 Außenstellplätze

Sanierungen 1998:

- Gas-Heizung
- Dach – teilweise neu
- Elektroinstallation
- Warm- und Kaltwasser
- ca. 70% der Fenster
Sonstige Angaben:
Das Haus ist vermietet. Da die Mieter bereits seit 20 Jahren in dem Haus wohnen, beträgt die Kündigungsfrist lt.
§ 573c BGB (Fristen der ordentlichen Kündigung) neun Monate.


Grundstück nicht weiter bebaubar, da Außenbereich
Käuferprovision:
3,57% (inkl. Mwst.)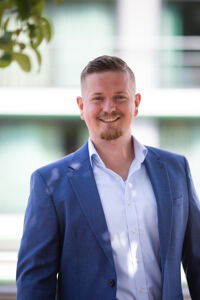 Jannis Albrecht
RE/MAX Immobilienlotsen Peltzer-Immobilien GmbH
+49 1512 2324626
Sie wollen mehr erfahren?
Wenn Sie uns eine Nachricht über das Kontaktformular senden, melden wir uns schnellstmöglich bei Ihnen: