Apartment - Purchase - Hattersheim
Familienfreundliche Eigentumswohnung in Okriftel
Type of commercialization
Purchase
Commission
3,57% inkl. Mwst.
Beschreibung:
Ich suche schon eine ganze Weile nach einer Wohnung als Kapitalanlage, die sich auch in Zukunft immer gut weiter vermieten lässt.

Hier habe ich genau das Richtige gefunden. Bei einer Fahrtzeit von nur 30 Minuten in die Frankfurter Innenstadt, ist dieser Standort besonders beliebt. Die Lage bietet eine gute Infrastruktur und ist daher attraktiv für alle Altersklassen. Der Mieter hat hier sein zu Hause seit 2016.

Gepflegt, hell und modern ausgestattet beeindrucken diese vier Wände durch die praktische Raumverteilung. Die Wohnung hat eine Größe die vielseitig nutzbar ist und ist mit ihren ca. 98 m² Wohnfläche eine perfekte Kapitalanlage für jemanden, der sich solide Nebeneinkünfte sichern will. Eine offene Küche mit einem geräumigen Essbereich garantieren Wohlfühlatmosphäre. Weiterhin befinden sich im Raumprogramm das Wohnzimmer, ein Schlafzimmer, Kinderzimmer, ein Bad, Küche mit Essbereich und Loggia. Ein besonderer Pluspunkt ist der Balkon, direkt am Schwarzbach, auf dem so mancher Sommerabend mit Blick ins Grüne genossen werden kann.
Lagebeschreibung:
Westlich von Frankfurt, mit nur ca. 30 Minuten Fahrtzeit bis ins Zentrum, liegt Okriftel, eine überschaubare Ortschaft, die Teil von Hattersheim ist. Direkt am Main gelegen verfügt Okriftel nicht nur über eine gute Infrastruktur, die Einwohner und Besucher schätzen außerdem die schöne Landschaft. Egal ob als Spaziergänger, oder bei einer Fahrradtour, die gepflegten Grünanlagen bieten hier Raum zur Erholung. Historische Hinterlassenschaften wie die evangelische Kirche und zahlreiche andere Gebäude, geben diesem Ort einen zusätzlichen Charme.
Mit ihrem abwechslungsreichen kulturellen Angebot hat sich die Stadt Hattersheim am Main in der Region einen Namen gemacht. Seit 1994 ist das Hattersheimer KulturForum e. V. Garant für ein attraktives und qualitativ hochwertiges Kulturprogramm. Geschäfte für den alltäglichen Bedarf gibt es hier auch zu Genüge, sodass Sie hier von kurzen Wegen profitieren können.
Energieausweis:
Year of construction:

1972

Final energy demand:

72,8 kWh/(m²*a)

Energy Performance Certificate (for Buildings):

According to construction

Energy Certificate:

B

Energy pass valid until:

04.05.2024

Main fuel type:

Electrical

Year of construction according energy pass:

1972
Ausstattungsbeschreibung:
Eigentumswohnung
40/10.000 Miteigentumsanteil
Baujahr: 1972
Wohnfläche 98 m²
Aufzug
1. Obergeschoss
3 Zimmer, Küche, Bad, Loggia
kein PKW Stellplatz - parken an öffentlicher Straße gut möglich
Kaltmiete: 744,- Euro (zzgl. 200,- Euro Nebenkosten)

Angaben aus NK Abrechnung 2019

Umlagefähige Kosten: ca. 1.930,- Euro p.a.
Nicht umlagefähige Kosten: ca. 553,- Euro p.a.
Zuführung Rücklagen: ca. 1.200,- Euro p.a.

450 m zur Kindertagesstätte
750 m zur Grundschule

30 Fahrminuten von der Frankfurter Innenstadt entfernt

Direkt am Erholungsgebiet 'Okrifteler Wäldchen'
Sonstige Angaben:
Käuferprovision: 3,57% (inkl. Mwst.)
Käuferprovision:
3,57% inkl. Mwst.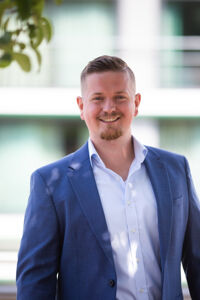 Jannis Albrecht
RE/MAX Immobilienlotsen Peltzer-Immobilien GmbH
+49 1512 2324626
Sie wollen mehr erfahren?
Wenn Sie uns eine Nachricht über das Kontaktformular senden, melden wir uns schnellstmöglich bei Ihnen: