Ground Floor - Purchase - Langenlonsheim
Hochwertige 2 - Zimmer Wohnung in Langenlonsheim
Property type
Ground floor
Type of commercialization
Purchase
Number of floors (in the property)
3
Commission
3,57% inkl. Mwst.
Beschreibung:
Die Erdgeschoßwohnung mit kleinem Garten ist perfekt für uns. Terrassentüren öffnen den Wohnraum und den Essbereich nach draußen. Das hat Flair und bringt Lebensqualität.

In Langenlonsheim - ziemlich genau zwischen Bingen und Bad Kreuznach - liegt sie, in einer 2020 fertig gestellten, gepflegten Anlage. Die 88 m² große Wohnung befindet sich im Erdgeschoss eines
4 Parteien Hauses.

Ihr neuer Lebensmittelpunkt? Der großzügige Wohn- und Essbereich, in dem Sie geselligen Stunden verbringen können! Die offene Küche schließt sich nahtlos an das Wohnzimmer an. Begeisterte Köche und genussvolle Esser kommen hier auf Ihre Kosten!

Die Terrasse lädt dazu ein, seinen Wohnraum nach draußen hin zu vergrößern. Hier können Sie sich nicht nur jeden Tag über die Sonne freuen, sondern auch über die liebevoll angelegten Grünflächen um Sie herum.
Große Fensterfronten und ein gut durchdachter Schnitt schaffen eine behagliche Atmosphäre in lichtdurchfluteten Räumen.

Das Tageslichtbad bietet viel Platz und ist mit einer extra großen, bodengleichen Dusche ausgestattet sowie einem zusätzlichen Handtuchheizkörper. Eine Abstellkammer sorgt für Struktur und Ordnung. Weiterhin wird die Wohnung durch ein Schlafzimmer ergänzt. Zusätzlich zum Raumprogramm, stehen Ihnen ein Keller und ein Stellplatz zur Verfügung und die Gemeinschaftswaschküche und ein Fahrradraum im Keller ergänzen das Angebot.

Ein außerordentlich komfortables Wohnerlebnis erwartet Sie hier mit zentraler Rollladensteuerung, abschließbaren Fenstergriffen und einbruchhemmenden Fensterbeschlägen, Fußbodenheizung, hochwertigem Design-Vinylböden, Wasserenthärtung und einer Gegensprechanlage mit Videobild, Klingelanlage und Türöffner.
Lagebeschreibung:
Mir gefällt die Lage von Langenlonsheim am südlichen Rand des Hunsrücks und auch die zeitgemäße Infrastruktur gefällt mir. Es gibt gleich mehrere Arztpraxen, einige Therapeuten, Apotheken, Einkaufs- und Einkehrmöglichkeiten, Friseure usw. … und mit dem Bahnhof eine nahezu perfekte Verkehrsanbindung ans Rhein-Main-Gebiet. Kindergärten und Schule vor Ort runden das Angebot ab.

Im Sommer freuen wir uns schon auf das tolle Freibad, auf den Natur- und Abenteuerspielplatz wie auf die zahlreichen Feste, die in Langenlonsheim stattfinden. Hier macht es Spaß, seine Freizeit zu verbringen.
Energieausweis:
Year of construction:

2019

Final energy demand:

78,7 kWh/(m²*a)

Energy Performance Certificate (for Buildings):

According to construction

Energy Certificate:

C

Energy pass valid until:

23.02.2029

Main fuel type:

Pellet heating system

Year of construction according energy pass:

2019
Ausstattungsbeschreibung:
2-Zimmer Eigentumswohnung
Erdgeschoss
Miteigentumsanteil: 47,969/1.000
88,98 m² Wohnfläche + 8,61 m² Keller
Wohn- / Esszimmer, Küche, 1 Schlafzimmer, Bad mit bodengleicher Dusche, Flur, Abstellkammer
Terrasse und Gartenanteil
Kellerraum
Gemeinschaftswaschküche und Gemeinschaftsfahrradraum im Keller
1 PKW Stellplatz

Fenster: PVC weiß mit elektr. Rollläden, abschließbaren Griffen und einbruchhemmenden Beschlägen
Heizung: Pelletheizung für Wärme und Wasser
Fußbodenheizung mit zusätzlichen Handtuchheizkörpern im Bad
Design-Vinylböden in den Wohnräumen
Pfettendachsystem als Zeltdach mit "Passivhaus-Standard"

Gegensprechanlage mit Videobild, Klingelanlage und Türöffner
Satellitenanlage - LAN-Netz inkl. Anschlussdosen
Sonstige Angaben:
Monatliche Hausgeldzahlung lt. Wirtschaftsplan 2020: 231,00 €
davon umlegbar: 132,75 €

Rücklagenstand der Wohnung: 287,69 €.

Die Wohnung wird aktuell noch von den Verkäufern bewohnt. Mögliche Übergabe ab dem 01.12.2021
Käuferprovision:
3,57% inkl. Mwst.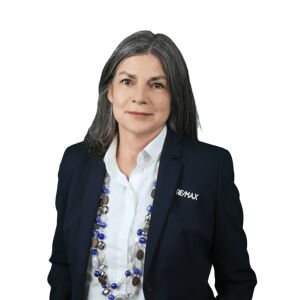 Astrid Peltzer
RE/MAX Immobilienlotsen Peltzer-Immobilien GmbH
+49 6721 1548322
Sie wollen mehr erfahren?
Wenn Sie uns eine Nachricht über das Kontaktformular senden, melden wir uns schnellstmöglich bei Ihnen: