Reserved Farmhouse - Purchase - Kleinich
Ihr neues Zuhause auf dem Land
Type of commercialization
Purchase
Number of floors (in the property)
2
Commission
3,57% inkl. Mwst.
vermarktungsstatus
Reserved
Beschreibung:
Wer nach einem Ort sucht, an dem er nicht nur Ruhe, sondern auch eine Menge Platz hat sich selbst zu verwirklichen, der schaut sich womöglich nach einem naturnahen Zuhause wie diesem hier um.
Das Einfamilienhaus, ca. aus dem Baujahr 1901, befindet sich in Fronhofen, einem Ortsteil von Kleinich im schönen Hunsrück. Umgeben von idyllischen Wiesen und Wäldern, wohnen Sie schon bald in Unbefangenheit, fernab vom urbanen Trubel mit Mensch und Tier in Ihrer neuen Nachbarschaft.

Das Grundstück hält Ihnen eine Fläche von 2820m² bereit. Mit Ihrem Ideenreichtum, stehen hier diverse Möglichkeiten offen, dieses Anwesen zu gestalten und zu nutzen. Sie könnten das Grundstück zum Beispiel außen herum bepflanzen, sodass hier schon fast eine Art Hofreite entstehen könnte. Mit der separaten Scheune können Sie Ihre Vorstellungen ausbauen und verwirklichen. Hier hat der aktuelle Eigentümer zum Beispiel bereits einen Seminarraum hergerichtet. Egal ob Hobbywerkstatt oder der Traum vom eigenen Pferd. Sie sind der Schöpfer Ihrer Zukunft!

7 Zimmer warten darauf von Ihnen neu erfunden zu werden – Wohnzimmer, Esszimmer, Schlafzimmer, Büro, vielleicht noch ein Fitnessraum und ein Gästezimmer? Auch die Kinder hätten hier genug Platz. Weiterhin stehen im Raumprogramm selbstverständlich eine Küche und ein Badezimmer, sowie eine Abstellkammer und der Spitzboden, der nach Bedarf ausgebaut werden kann. In Ihrem neuen Haus leben Sie auf zwei Etagen auf ca. 148 m² Wohnfläche.

Ein Holzhofen sorgt im Erdgeschoss für Wohlfühl-Temperaturen wenn die Tage nun kürzer und kälter werden. Können Sie sich bereits mit Ihrer Familie vor dem Feuer sitzen sehen, wie Sie sich nach einem erholsamen Spaziergang im Wald aufwärmen? Oder sehen Sie sich im weitläufigen Garten, wie Sie Ihren Kindern beim herumtollen zusehen, während Ihnen der Baum Schatten spendet?

Auch der Keller hält Ihnen noch mehr (Stau)raum bereit. Und das alles zu einem bezahlbaren Preis!
Genießen Sie hier den Luxus Platz zu haben für alle persönlichen Wünsche, egal ob erholsame Wochenenden, kreatives Arbeiten oder der Kontakt zur Natur.

Klingt ganz nach Ihren Vorstellungen? Dann kontaktieren Sie und jetzt!
Lagebeschreibung:
Zwei Kilometer vom Hauptort Kleinich entfernt liegt das Örtchen Fronhofen mit seinen 120 Einwohnern. Ein idyllischer Ort, umgeben von Natur, der sich an den Tälern zur Mosel im mittleren Hunsrück befindet.

In 10 bis 15 Minuten erreichen Sie mit dem Auto problemlos die Geschäfte für Besorgungen des alltäglichen Bedarfs. Der Flughafen Hahn ist ebenfalls nur 11 km weit entfernt.
Energieausweis:
Year of construction:

1901

Final energy demand:

401,1 kWh/(m²*a)

Energy Performance Certificate (for Buildings):

According to construction

Energy Certificate:

H

Energy pass valid until:

22.07.2030

Main fuel type:

Gas

Year of construction according energy pass:

1999
Ausstattungsbeschreibung:
Einfamilienhaus
Baujahr ca. 1900
7 Zimmer, Küche, Bad,
ca. 148 m² Wohnfläche
ca. 137m² Nutzfläche
zusätzlich große Scheune vorhanden
2820 m² Grundstück
Keller

Angaben zum Energieausweis:
Bedarfsausweis gültig bis: 07.09.2031
Energiebedarf: 439,25 kWh/(m²·a)
Wesentlicher Energieträger: Gas
Käuferprovision:
3,57% inkl. Mwst.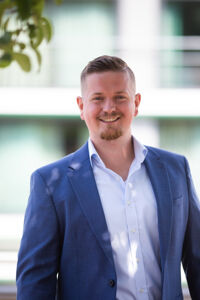 Jannis Albrecht
RE/MAX Immobilienlotsen Peltzer-Immobilien GmbH
+49 1512 2324626
Sie wollen mehr erfahren?
Wenn Sie uns eine Nachricht über das Kontaktformular senden, melden wir uns schnellstmöglich bei Ihnen: