Bureau Floor - Rent - Bingen
Büroetage in preisgekrönter Architektur
Property type
Bureau floor
Type of commercialization
Rent
Beschreibung:
Diese Gewerberäume garantieren eine angenehme Atmosphäre am Ihrem Arbeitsplatz. Gepflegt, modern und praktisch geschnitten, beeindruckt diese Büroetage nicht nur mit diesen wichtigen Voraussetzungen für ein positives Arbeitsklima.
Die Räumlichkeiten befinden sich in einem Bauwerk, welches allein durch sein architektonisches Stilmittel, schon viele begeistert. Klare Formen und eine kraftvolle Präsenz vermitteln Sicherheit und Struktur und wirken repräsentativ für Ihr Unternehmen. Die Glasfassade dominiert das Erscheinungsbild des Gebäudes, Sichtbeton und große Schaufenster brechen mit der historischen Bausubstanz der Umgebung und stechen somit heraus. Glatter terrazzo ähnlicher Boden, Einbauschränke und Einbauküche vollenden den Gedanken des Architekten.
Im 1. Obergeschoss des Bürohauses aus dem Baujahr 1995 befindet sich Ihr neues Etablissement. Große Fensterfronten, die bis zur Decke reichen, bieten einen hohen Lichteinfall und erzeugen in Kombination mit dem raffinierten Grundriss ein Gefühl von Offenheit. Aber nicht nur der Grundriss ist praktisch, denn in Ihrem neuen, modernen Büro agieren Einbauschränke als Raumtrennwände. Das bietet zum einen viel Stauraum und zum anderen wird die ca. 130 m² große Fläche optimal genutzt.
Im Raumprogramm stehen ein großzügiger Eingangsbereich, 4 geräumige Zimmer zur Einrichtung von Büros, zwei WC's, eine Küche und eine Abstellkammer. Eine Parkfläche im Hof kann zusätzlich angemietet werden.
Lagebeschreibung:
Bingen ist eine aufstrebende Stadt im Rhein-Main-Gebiet am Zusammenfluss von Rhein und Nahe. Exzellente Verkehrsanbindungen zu Wasser, zu Lande und in der Luft: zwei Autobahnen (A60 u. A61), zwei Autobahnanschlüsse, Bundesstraßen rheinauf und rheinab. Zwei Bahnhöfe an wichtigen Nord-Süd-Verbindungslinien und Richtung Saarland/Frankreich.
Bingen ist Zentrum mit zahlreichen Geschäften in der City und Peripherie. Industriegebiete und Gewerbegebiete mit Firmenansiedlungen aus unterschiedlichsten Branchen – Schwerpunkt Logistik, aufgrund der hervorragenden Verkehrsanbindungen. Auch als Kultur- und Touristenstadt hat Bingen viel zu bieten. Eine zweitausendjährige Geschichte manifestiert sich in zahlreichen Kulturdenkmälern: römische Siedlungsreste, mittelalterliche Steinbrücke, Burgen, Mäuseturm (Wahrzeichen der Stadt), Alter Hafenkran, gotische Basilika. Das kulturelle Leben der Stadt ist reichhaltig und vielseitig.
Als Ausrichterin der rheinlandpfälzischen Landesgartenschau erlebt die Stadt seit 2008 einen Aufschwung in allen gesellschaftlichen und wirtschaftlichen Bereichen.

Hier sind alle Möglichkeiten der Betreuung und Ausbildung für Kinder gegeben. Von der Kleinkinderbetreuung in Krippen und Kindergärten bis zur Fachhochschule.
Die nächste Universität ist im nahen Mainz (20 Minuten Fahrt). Auch der Gesundheitsbereich ist in Bingen gut abgedeckt mit vielen Fachärzten und einem Krankhaus.
Energieausweis:
0
25
50
75
100
125
150
175
200
225
Year of construction:

1995

Final consumption of energy:

107,3 kWh/(m²*a)

Energy pass (for Buildings):

according to consumption

Energy pass valid until:

12.03.2023

Main fuel type:

Gas

Year of construction according energy pass:

1995
Ausstattungsbeschreibung:
Büroetage in Fußgängerzone
Fläche: ca. 130 m²
Baujahr: 1995
1. Etage
1 Pkw Stellplatz
Kaltmiete: 1.250,- €/Monat
Nebenkosten: 235,- €/Monat
Stellplatz: 25,- €/Monat
Kaution: 3.750,- Euro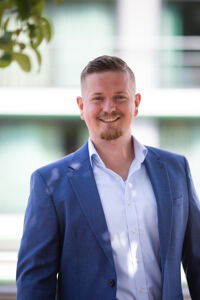 Jannis Albrecht
RE/MAX Immobilienlotsen Peltzer-Immobilien GmbH
+49 1512 2324626
Sie wollen mehr erfahren?
Wenn Sie uns eine Nachricht über das Kontaktformular senden, melden wir uns schnellstmöglich bei Ihnen: