New Apartment - Rent - Weiler
Ökologisches Wohnen wahrgemacht
Type of commercialization
Rent
Beschreibung:
Kernsanierung, fast Neubau, einer Hofreite im alten Ortskern mit 6 Wohnungen

Wohnen in der guten Stube - altes Gemäuer mit modernem Wohnkomfort. Der Wohnraum mit halboffener Küche, Esszimmer und Lounge-Bereich ist die perfekte Bühne für entspanntes Wohngefühl. Vom Wohnraum geht es direkt nach draußen auf den Balkon. Mit zwei Schlafräumen und einem großzügigen Bad entsteht hier die perfekte Dreizimmerwohnung.
Hier wurde ein altes Bauerngehöft aus seinem Dornröschenschlaf ganz behutsam wachgeküsst.
Die Idee ist Tradition und Bestand zu bewahren. Alte Strukturen werden erhalten und Baumaterialen wieder verwendet zusammen mit neuen ökologischen und hochwertigen Materialen entsteht so ein einzigartiges Ensemble mit zeitgemäßer Technik und unverwechselbaren Wohngefühl.
Den Charakter geben gewachsenen Materialien wie Holz, Sandstein, Bruchstein, kombiniert mit modernen Elementen aus Glas und Stahl. Die Technik überzeugt mit autarker und Ressourcen schonender Ausstattung wie passiver und aktiver Sonnennutzung, Wärmepumpe - Wand- bzw. Fußbodenheizung, Photovoltaikanlage.
Lagebeschreibung:
Weiler ist nur zwei Kilometer von Bingen entfernt - 2.650 Einwohner leben in der modernen Gemeinde, die den Sinn für ihre Geschichte und die Traditionen bewahrt. Das örtliche Einkaufsangebot ist umfassend und wird durch gute Versorgungsmöglichkeiten in den Nachbarstädten ergänzt. Besonders hervor zu heben ist die Kinderkrippe, der Kindergarten in kirchlicher Trägerschaft und die moderne Grundschule. Kulturelle Veranstaltungen der einheimischen Vereine, Kerb und Dorffest und die bekannte Weilerer Fastnacht bieten nicht nur der Weilerer Bevölkerung abwechslungsreiche Anlässe über das ganze Jahr.
Energieausweis:
Year of construction:

1900

Final energy demand:

23,5 kWh/(m²*a)

Energy Performance Certificate (for Buildings):

According to construction

Energy Certificate:

A+

Energy pass valid until:

27.04.2030

Main fuel type:

Electrical

Year of construction according energy pass:

1900
Ausstattungsbeschreibung:
3 Zimmer Wohnung
1. Obergeschoss
ca. 90 m² Wohnfläche
Kellerraum: ca. 6,5 m²
Wohn- / Esszimmer mit offener Küche, 2 Schlafzimmer, Badezimmer, Abstellkammer
Balkon
2 PKW Stellplätze im Hof (je à 20,00 €)

Die Wohnung ist noch nicht ganz fertiggestellt. Vorraussichtliche Fertigstellung im September.

Kaltmiete: 860,- € / Monat
Nebenkostenvorauszahlung: 180,- € / Monat
Kaution: 3 Monatskaltmieten = 2.580,- €

Es wird noch eine Küche eingebaut, die zur Nutzung überlassen wird. Eventuelle Reparaturen bzw. Ersatz der Einbaugeräte übernimmt der Mieter.

Parkettfußboden
Klappläden an den Fenstern
Elektroladesäulen im Parkbereich


Ökologisch, nachhaltig Renovierung nach historischen Kriterien - mit Naturmaterialien wie Stroh, Holzwerkstoffen und atmungsaktivem Kalkputz.
BVH entspricht der neuesten EnEV
Wärmepumpe - Wand- bzw. Fußbodenheizung
Photovoltaikanlage
Entsalzungsanlage
Holzfenster mit 3-fach Verglasung
SAT-Anlage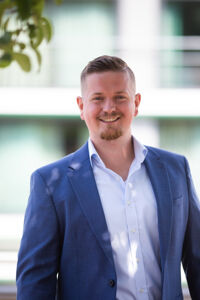 Jannis Albrecht
RE/MAX Immobilienlotsen Peltzer-Immobilien GmbH
+49 1512 2324626
Sie wollen mehr erfahren?
Wenn Sie uns eine Nachricht über das Kontaktformular senden, melden wir uns schnellstmöglich bei Ihnen: